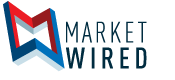 First Colombia Gold Engages With Singa Energy to Open Solar Energy Facilities
/EINPresswire.com/ -- NASHVILLE, TN -- (Marketwired) -- 12/14/15 -- First Colombia Gold Corp. (OTC PINK: FCGD) announced today that the company, along with their joint venture partner Singa Energy Solutions, has submitted several joint energy proposals to the countries of Suriname, Nepal, Jamaica and Belize. These proposals constitute Letters of Intent to each country specifying the intention to develop several Solar photovoltaic (PV) facilities. This comes on the heels of the December 10th announcement where Mr. Alexander V. Misir, Chairman of Singa Energy Solutions, stated that Singa has issued "Confirmed Letters of Intent to Jamaica and Belize to build and operate a total of 150 MW Solar Farm with estimated cost of 175 million dollars."
The Letters of Intent also state that the consortium's intention on this proposed solar project is to build, own, operate the facilities and then transfer ownership to each of these Governments after twenty-five years of operation. Jason Castenir, CEO of First Colombia Gold, stated, "This further emphasizes our company's intention to diversify our operations. While we are very excited about the strides we have made on our domestic operations in both the energy and retail markets, we are continuing to develop and increase our partnership with Singa Energy. These international opportunities present great potential for revenue within the company as these proposals, if accepted, would make First Colombia Gold Corp. a global energy producer."
Mr. Castenir went on to say, "In addition to developing our domestic ventures, we're continuing to mature our international portfolio through our partnership with Singa Energy Solutions. With the landmark climate change agreement made recently in Paris, our company is committed to helping these emerging markets reach their clean energy goals. As these proposals develop, we will continue to update our shareholders on the progress."
Investor Inquiries:
Website: www.firstcolombiagoldcorp.com
Email: info@firstcolombiagoldcorp.com
Facebook: http://www.facebook.com/FirstColombiaGold
Twitter: http://www.twitter.com/FCGDCorp
Disclaimer
This release contains forward-looking statements that are based on beliefs of First Colombia Gold Corp. management and reflect First Colombia Gold Corp.'s current expectations as contemplated under section 27A of the Securities Act of 1933, as amended, and section 21E of the Securities and Exchange Act of 1934, as amended. When we use in this release the words "estimate," "project," "believe," "anticipate," "intend," "expect," "plan," "predict," "may," "should," "will," "can," the negative of these words, or such other variations thereon, or comparable terminology, are all intended to identify forward looking statements. Such statements reflect the current views of First Colombia Gold Corp. with respect to future events based on currently available information and are subject to numerous assumptions, risks and uncertainties, including but not limited to, risks and uncertainties pertaining to development of mining properties, changes in economic conditions and other risks, uncertainties and factors, which may cause the actual results, performance, or achievement expressed or implied by such forward looking statements to differ materially from the forward looking statements. The information contained in this press release is historical in nature, has not been updated, and is current only to the date shown in this press release. This information may no longer be accurate and therefore you should not rely on the information contained in this press release. To the extent permitted by law, First Colombia Gold Corp. and its employees, agents and consultants exclude all liability for any loss or damage arising from the use of, or reliance on, any such information, whether or not caused by any negligent act or omission. This press release incorporates by reference the Company's filings with the SEC including 10K, 10Q, 8K reports and other filings. Investors are encouraged to review all filings. There is no assurance First Colombia Gold Corp. will identify projects of merit or if it will have sufficient financing to implement its business plan. There is no assurance that the Company's due diligence on the potential acquisition of oil and gas assets will be favorable nor that definitive terms can be negotiated. Information in this release includes representations from the private companies referred to which has not been independently verified by the company. A downturn in oil prices would affect the potential profitability of the proposed acquisition negatively.
Contact:
First Colombia Gold Corp.
888-224-6561
info@firstcolombiagoldcorp.com


Powered by


EIN Presswire does not exercise editorial control over third-party content provided, uploaded, published, or distributed by users of EIN Presswire. We are a distributor, not a publisher, of 3rd party content. Such content may contain the views, opinions, statements, offers, and other material of the respective users, suppliers, participants, or authors.
Submit your press release